Cirque du Soleil "Joyá"
Category: Entertainment
Distance from Hotel: 10.32 miles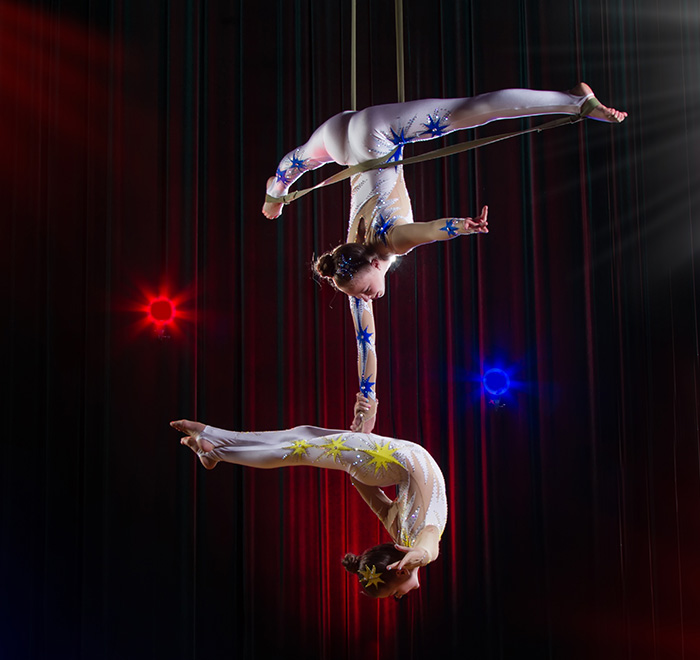 Experience The Incredible
Mesmerizing. Unbelievable. Breathtaking. All words that describe a performance by the world-famous Cirque du Soleil. Now you can enjoy the experience at Cirque Du Soleil at Vidanta, Mexico's first and only resident show.
An unexpected combination of culinary and performing arts in an intimate setting, it is an experience that engages all your senses and showcases Mexico's heritage and culture. Follow the story of an alchemist and his daughter as they journey together to discover the secrets of life. Dine on savory dishes as the magic unfolds before you in this whimsical, thrilling show.
Details
Events
Mexican Labor Day Festival (May)
Activities
Live Performances
VIP Lounge
FAQ
What is the VIP Rouge treatment?

For the ultimate Cirque du Soleil experience, be sure to book the VIP Rouge option when buying tickets. Not only will you enjoy preferred, premium seating for the performance, but also:

VIP Rouge tent access - get ready for the show in the exclusive ambiance of our VIP-only, private reception area
VIP Dinner - enjoy a delicious three-course gourmet dinner, served to you at the best table in the house
Unlimited champagne throughout dinner
Priority access to the theater
Personalized service throughout the entire evening

Is JOYÀ appropriate for children?

Like most Cirque du Soleil shows, Joyá is a great way for families to enjoy the excitement of a live performance. A variety of acts include a thrilling trapeze performance, a soloist handbalancing on canes, an acrobatic duo performing feats of strength and agility in complete synchronization, imaginative characters that appear throughout the performance and a thrilling quartet of artists who close the show with a dramatic bouncing performance that is perfectly choreographed. Please note that momentary loud noises and periods of darkness may frighten some children.
Helpful Link