Mayan Ruins in Tulum
Category: Attractions
Distance from Hotel: 43.21 miles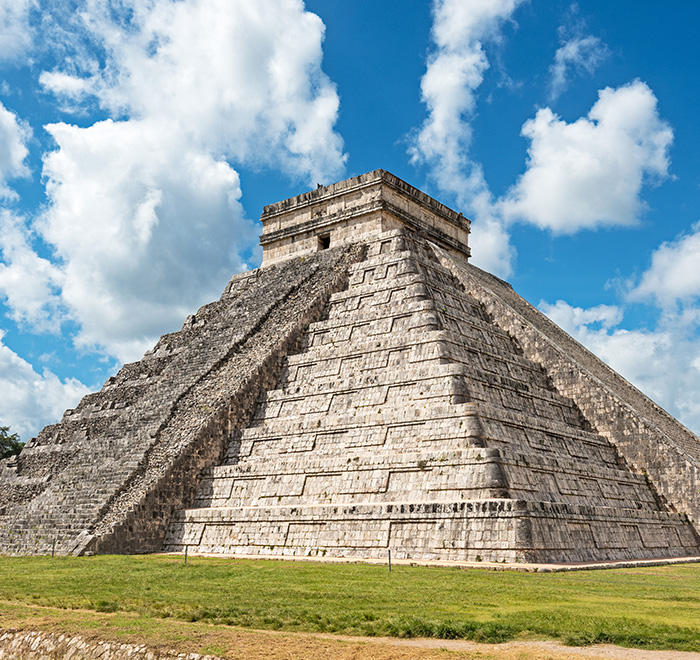 Explore The Mayan Ruins In Mexico
Perched high on beachside bluffs overlooking the Caribbean Sea, the ancient Mayan Ruins in Tulum Mexico are some of the oldest known archaeological treasures in the Yucatan Peninsula. Make your way through the city square to El Castillo (the lighthouse), the settlement's tallest building that affording unobstructed coastal and sea views.
Then explore the Temple of the Descending God, a tribute to Tulum's central deity. Swim, snorkel and relax on the sugar sand beach at the base of the Tulum ruins, where Mayan trade ships once docked with their goods.
Details
Hours -
Open daily, 8:00 AM to 5:00 PM.
Restrictions -
Min 4 years old
Events
Festival de Cultura del Caribe (May)
Corona Sunsets Music Festival (June)
Riviera Maya Jazz Festival (Nov)
Activities
FAQs
Where is Tulum, Mexico?

The Tulum ruins are the thirst most-visited tourist site in all of Mexico, and for good reason. The stunning location on bluffs overlooking the Caribbean Sea is just a short drive to the south from Cancun and Playa del Carmen in the bustling Riviera Maya. From Grand Velas Riviera Maya, you can hop on a convenient shuttle or private hire taxi and be in Tulum in less than an hour. Along the way enjoy jaw-dropping scenery of the Yucatan jungle to your right and sparkling Caribbean sea views to you left. No trip to the Riviera Maya is complete without a visit to the Tulum ruins.

What are Mayan ruins?

The Tulum Mayan ruins are remants of the ancient Mayan civilization that called the Yucatan Peninsula home in the centuries before Christopher Columbus landed in the area. Tulum was one of many such settlements, but the only one to be located directly on the beaches of the Caribbean sea. Here you will find what remains of a bustling Mayan port, where trade ships stopped during their travels to and from other Yucatan port cities. Remnants of the city square, a lighthouse, churches and homes still stand, and offer you a glimpse into life in the pre-Columbian era.

Is there a cost to bring cameras?

Non-professional cameras are permitted at no cost. Video cameras, GoPro, tablets and selfie sticks have a charge, which is paid directly at the box office. The use of professional photographic equipment is strictly prohibited - including tripods.
Helpful Links